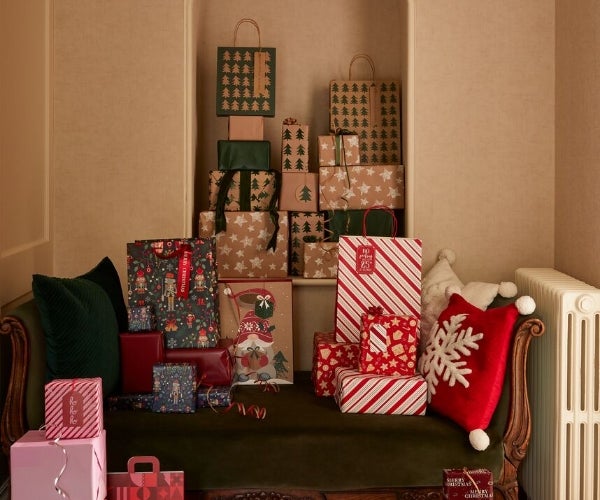 How To Wrap Christmas Presents
Guarantee under the tree excitement with our Christmas gift wrapping tips! For the ultimate cheesy grins on Christmas morning, read on to discover how you can elevate your wrapping game to envy Santa's this year!
The Set Up
Present wrapping can be enjoyable – especially if you're helping out Santa! Make sure you're set up on a flat surface with enough space around you. Don't skimp on the wrapping paper either – if it's a tricky shape, consider boxing it up before wrapping
Step by step guide to wrapping Christmas presents
1. Ensure you're working on a flat surface with enough room.
2. If your present is an awkward shape you may consider finding a box to place it in.
3.Measure your paper to the correct size and cut the paper using some scissors.
4. Place your gift in the middle of the paper.
5. Fold the two outsides together so the paper overlaps in the center of the gift and secure it with tape.
6. At the bottom of the gift and with the remaining paper, fold the top layer of paper down towards the bottom piece of paper creating creases on the inside of the two sides.
7.Fold the bottom left corner in towards the right corner so it's parallel to the bottom of the gift.
8. Repeat step 6 with the right corner of the paper.
9. You should have a triangle out of the remaining paper. With this triangle fold it up toward the top of the present and sealing the bottom of the present and secure with tape.
10. Repeat this on the other side of the present.
11. Add the final touches to the present.