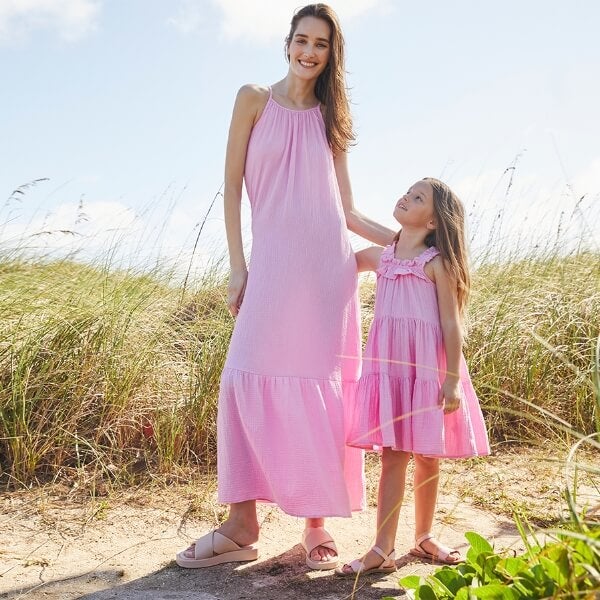 ENVIRONMENT, SOCIAL & CORPORATE GOVERNANCE
Our commitment to being a responsible business
For nearly four decades, we've offered exceptional quality and value. Our customers know us for good products at good prices. They also trust us to care for the environment and our communities, and to have a positive impact on people's lives.
That's why, through our Environment, Social and Corporate Governance (ESG) programme, we're measuring our impact on the environment and society, and making sure we're transparent about the way we run our business.
Our actions and ambitions are focused on four key areas: Planet, People, Product and Good Business. And our work in this area is linked to our core company values Think Customer, Think Family, Be Real and Be the Best, that guide our behaviour every day.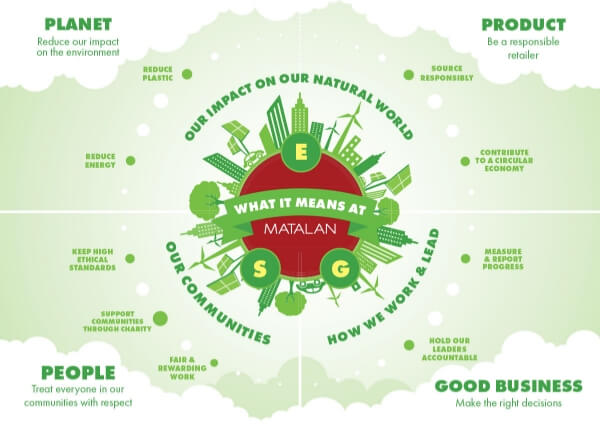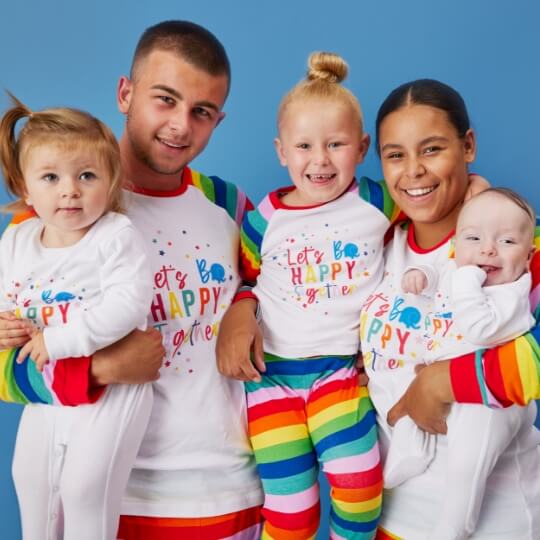 People
We're offering fair and rewarding work for our people, maintaining rigorous ethical standards and giving back to charity.

Think family: Our amazing and diverse teams make us who we are. Colleagues working in our offices, stores and operations, and those working in our suppliers' and manufacturers' businesses all get our respect and support.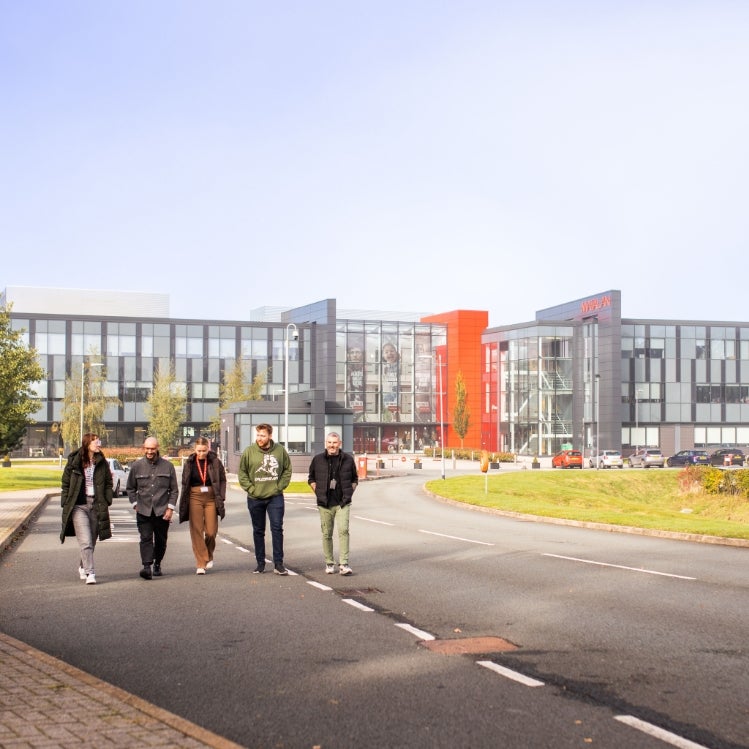 Good Business
We're putting ESG at the heart of Matalan with accountable leaders and a commitment to measuring and reporting on our progress.
Be the best. Being a great business is about being honest, being open and learning from our own experience and others.
Click to here to view our factory list.