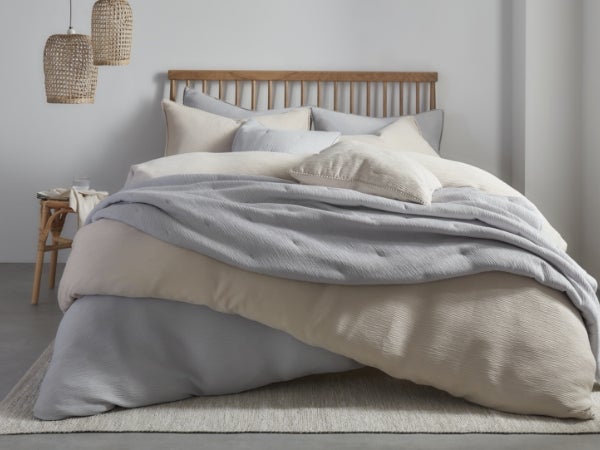 Duvet Filling & Tog Guide
Nothing beats a great night's sleep after an action-packed day. So, making sure that your duvet is the best one for you is an important factor in creating that perfect place to drift off. Read on and discover everything you need to know before you buy a duvet, starting with deciding on the right filling family.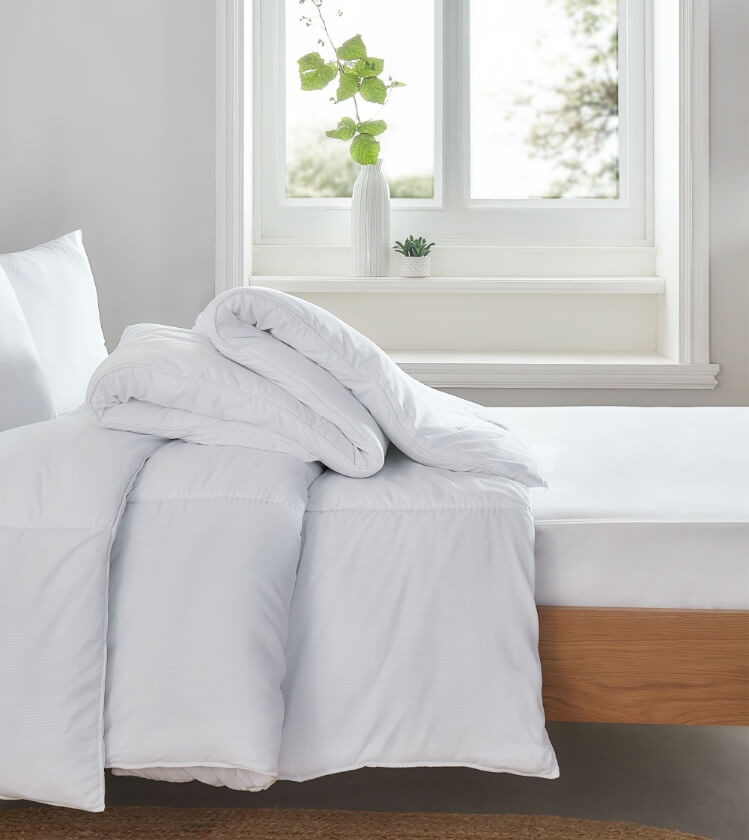 Natural Fillings
Natural fillings make for wonderfully soft, light and comfortable duvets that tend to be heavier than synthetic fillings. These fillings allow the skin to breathe, but being natural, they can be harder to maintain and can attract dust mites, making them unsuitable for allergy sufferers.
Feather Duvets
If you want a luxury feel and prefer a heavier duvet, then a feather filling is the best option. These duvets mould to your body to provide a lovely cosy and warm feeling. Feathers are also the less expensive option compared to a feather and down duvet.
Feather and Down Duvets
Feather and down is perfect if you prefer a lighter, natural filled duvet with the same level of warmth as feather duvets. Down is a great insulator, and will keep you warm and comfortable with natural breathability for a perfect night's sleep. Our feather and down duvet is encased in a luxurious 100% cotton cambric cover with a pocket design to help distribute the heat evenly.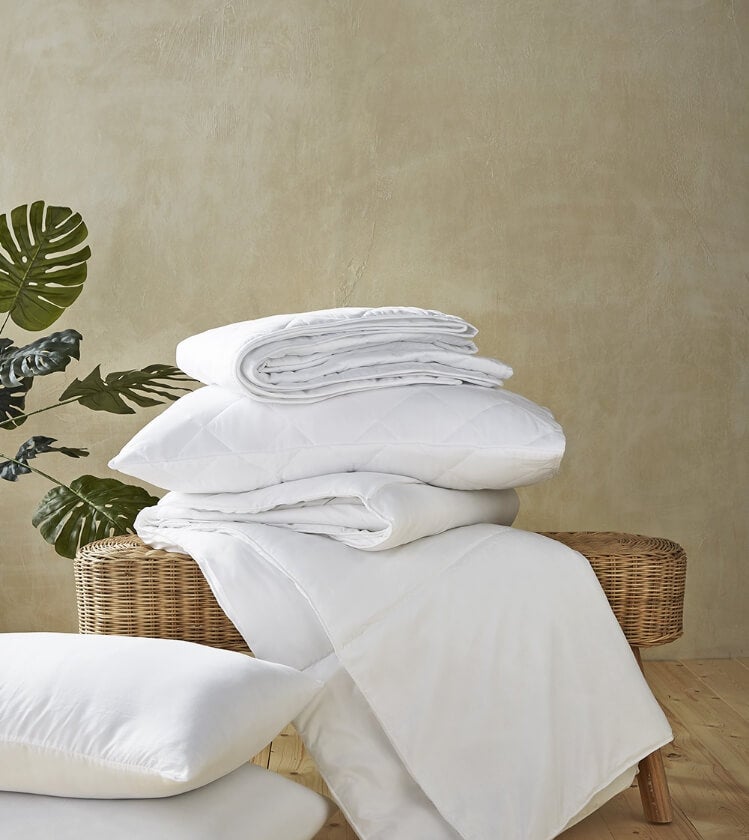 Synthetic Fillings
Easy to maintain and hard wearing, synthetic fillings are a cost-effective duvet option that will provide sumptuous comfort whilst feeling airy and light. Due to their make-up, these duvets tend to retain their shape for longer and many are hypo-allergenic or can have specialist benefits.

Anti - Allergy
The great thing about synthetic duvets is that you can ensure that all your needs are met without compromise. Our anti-allergy duvets will protect you from problematic dust mites and bacteria and are also available in an array of togs — perfect to suit the whole family.
Just Like Down
At a fraction of the price of natural fillings, 'Just like down' duvets are perfect for introducing a little indulgence. And with the perks of being easier to care for, light in texture and better for allergies than natural fillings, you can ensure that your duvet will suit you.
What Is A Duvet Tog Rating?
We've got travel accessories for every getaway – from pool inflatables to keep the kids entertained to handy locks for making sure your suitcases stay safe. Our Luggage tags add a chic yet practical look to your cases and we even have scales to make sure you don't over-pack on those longer trips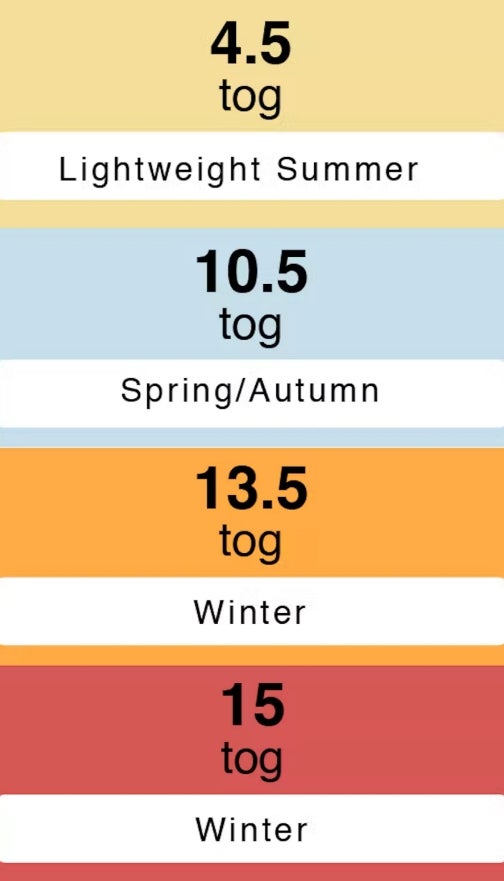 Common Questions
What's the difference between microfibre and hollowfibre synthetic fillings?
Hollowfibre duvets are made from hollow, hence the name 'hollowfibre', and are an effective way to trap more warmth. Microfibre duvets on the other hand, are compiled of very fine fibres to give a softer feel 'just like down'.
What's the best duvet for children?
Duvets cannot be used for children under 12 months old, as there is a risk of overheating. Use a 4.5 tog for children under four years old. For children over four years old, it's best to choose a lower tog and leave a blanket or throw across the bed for extra warmth if they feel they need it.
What's the best duvet on a budget?
A 10.5 tog, synthetic duvet with a soft hollowfibre fill is the best choice for when you're on a budget. This tog will give you warmth and comfort, without compromising on price.
What's the best duvet for a hotel luxury feel?
A natural filling is perfect for creating a premium feel. If you have dust mite sensitivities, then look for 'Just like down' synthetic styles. These duvets will replicate a natural filling, without problems for allergy sufferers.