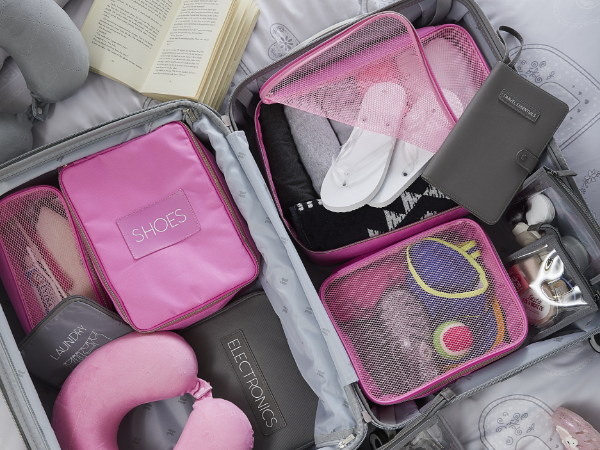 The Luggage Buying Guide
When you're off on your holidays the first thing you need to sort is your luggage. Hard shell or soft? Wheels or no wheels? What kind of size? There are so many things to think about, but more importantly you just want to be able to pack quickly and without much fuss with a good sturdy case. So have a look at what we have to offer, from cute kids' pieces to hardwearing luggage for all the family. Getaway better with us.
What is better hard shell or soft shell luggage?
This choice is completely up to you. A hard shell means your belongings are completely protected, but also means there's no zero flexibility. The softshell allows you to shove in a few extra bits inwithout the drama. Take your pick!
How do I make my luggage standout?
Standout luggage is so helpful after a long flight. Black may not be the best option as so many people opt for it. Try something super bright or perhaps something with a colourful accent, to make finding your luggage on the carousel a breeze. Even a bold pattern is a good option, the brighter, the more individual, the better.
4 wheels Vs 2 wheels?

4 wheels is useful, especially as a carry-on, they're nifty little movers down a narrow aisle and don't cause any strain when you drag them.

What is the luggage size for a carry on?

55x40x23cm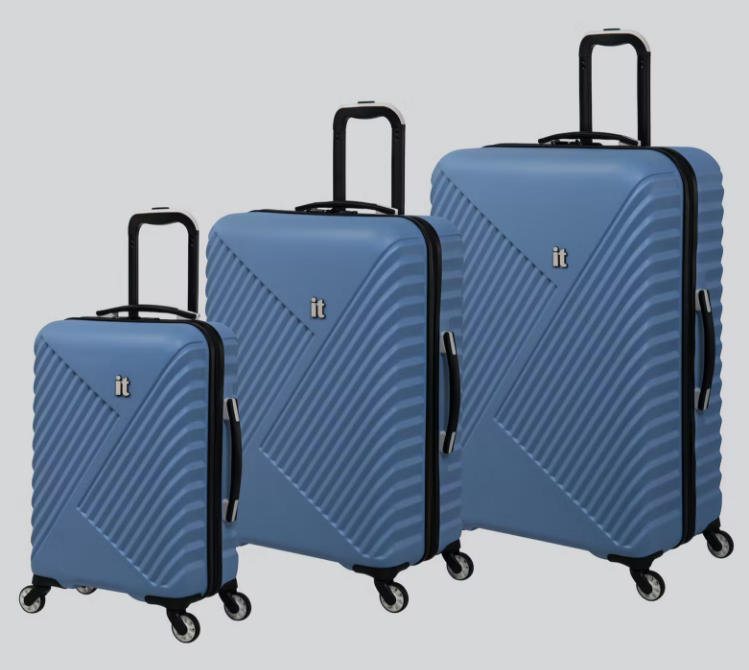 The Hard Shell Case
We love a heavy duty case, the hard shell will last and last and the best bit about them – they're super chic and look great on the baggage carousel. Whether you're off on a city break or a 2 week escape, our hard shell cases are both practical and good-looking and they come in every size suitable.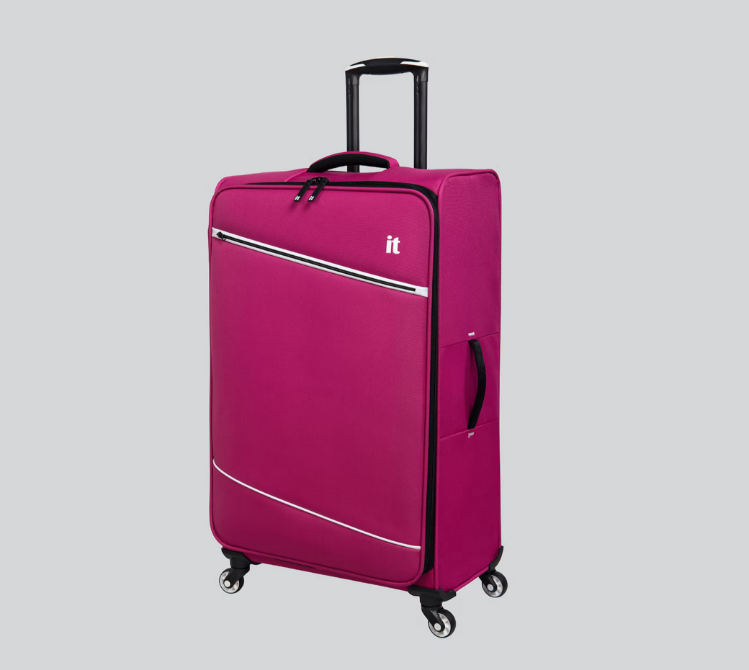 The Soft Shell Case
The soft shell suitcase is practical and durable. The tightly woven fabric will protect everything inside, so you can travel with your precious cargo with no worries. Especially good for long haul flights, you don't need to worry about them getting bashed up too much as the stretchy fabric resists any real damage.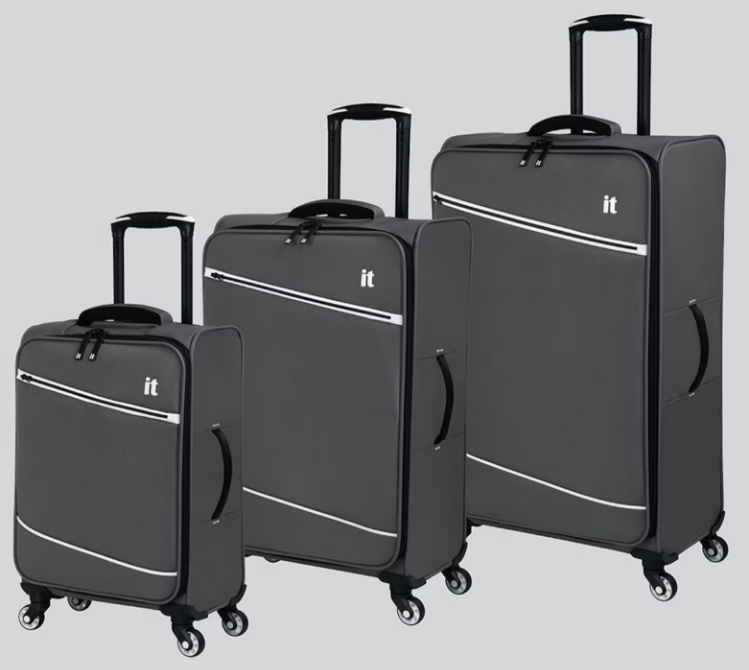 The Hand Luggage
Hand luggage can be tricky and cabin approval is a must, especially if you're flying short haul. We have a great collection of big enough yet small enough luggage to take with you on your travels. Best thing about our hand luggage is that they're on wheels, easy to roll down a tight aisle runway and even easier to roll around the airport once you land.

Rules of Flying
Travelling is always difficult, no matter how much you prepare or how early you get to the airport. Let us take away a little of the stress and have a look at our handy airline luggage guide – then getaway easier than ever.
easyJet
• Hand luggage can be a maximum size of 45 x 36 x 20 cm including any handles or wheels and needs to fit under the seat in front. Your bag can weigh up to 15kg, but you should be able to lift and carry it yourself.
• Or, you can bring 1 large cabin bag if you've booked an 'Up Front' or 'Extra Legroom' seat or paid for this extra bag! It can be a maximum size of 56 x 45 x 25 cm, including any handles or wheels.

Virgin Atlantic

• 1 piece of hand luggage on Virgin Atlantic can be 10 kg/22 lbs at 23 x 36 x 56 cm/ 9 x 14 x 22 in Economy and Premium Economy fares. You can also have a small handbag or small rucksack on board.
•Upper Class Virgin Atlantic passengers get a little more, two pieces of hand luggage with a combined weight of 16 kg/ 35 lbs, with none of the items exceeding 12 kg/ 26 lbs or these dimensions 23 x 36 x 56.
• Your checked baggage should be one 23kg bag with the dimensions 90 x 75 x 43 cm.
Jet2

• Every passenger can buy up to 3 checked bags at 22 kg.

• If you're pre-booking your bags, the charge per bag depends on where you're flying to and whether you place your booking through the website, airport or by phone. If you check in another item at the airport on the day you depart, there's a fee of £45 per item, plus any applicable excess baggage fees.
British Airways

• One piece of hand luggage and one small item (handbag/laptop) can be taken on boardBritish Airways flights, but can't be bigger than 56cm x 45cm x 25cm and the smaller item can't be bigger than 40cm x 30cm x 15cm.Checked luggage can be up to 23kg.
• Checked luggage should be 90 x 75 x 43cm & weigh 23kg-32kd depending on your flight route.

Travel Essentials
We've got travel accessories for every getaway – from pool inflatables to keep the kids entertained to handy locks for making sure your suitcases stay safe. Our Luggage tags add a chic yet practical look to your cases and we even have scales to make sure you don't over-pack on those longer trips.