What jacket to wear with a dress
Choosing the right jacket to pair with a dress can elevate your entire look, adding versatility and an extra layer of style to your outfit. But what jacket should you wear with your dress? Whether you're attending a wedding, a formal event, or just heading out for the day, check out our tips to picking the right jacket for your outfit.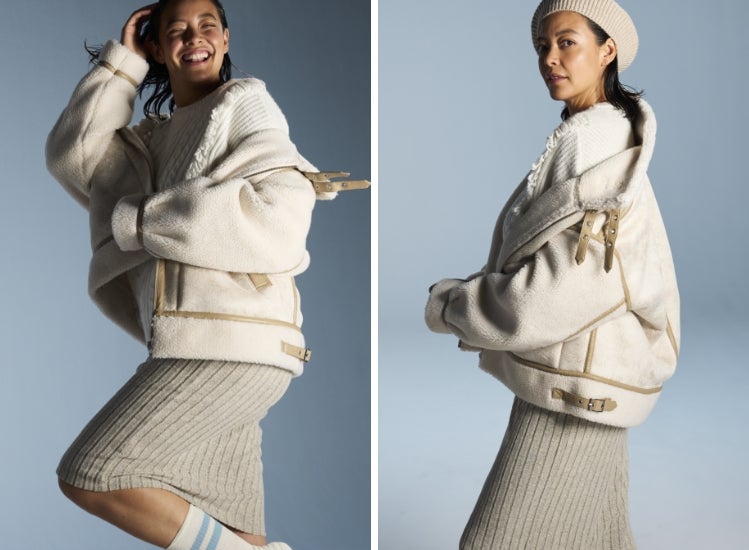 Keep it tonal
Pairing a dress and jacket in tonal shades is a tried-and-tested styling choice that creates a harmonious and polished look. For a chic and timeless appearance, try a monochromatic outfit with a dress and jacket in the same colour. Whether it's a deep navy, rich burgundy or muted blush, the same colour in a jacket and dress really adds depth and dimension to your outfit without compromising the overall aesthetic.
For a bang-on-trend look, experiment with different tones of the same colour. For example, pairing a pastel dress with a slightly darker or lighter jacket creates a visually interesting outfit that's still tonally cohesive.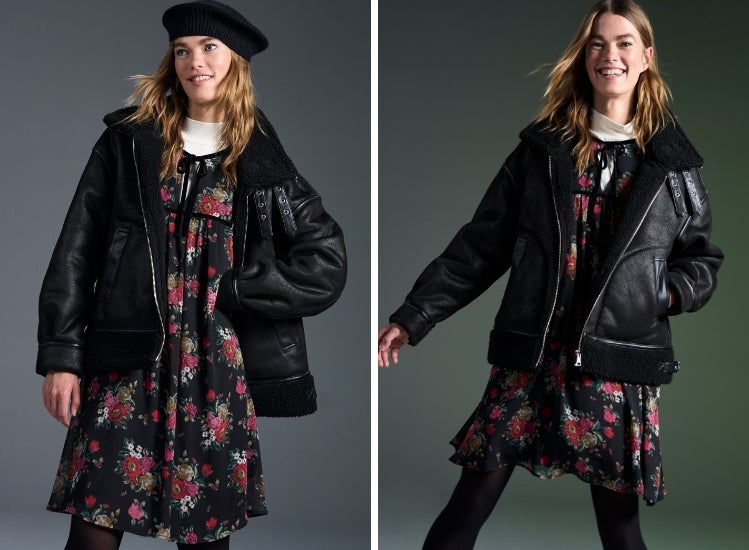 Think about length
Considering the length of a dress is important when it comes to creating a well-balanced and flattering ensemble. The length of a dress can impact your overall silhouette, highlighting certain features and hiding others. If you're aiming to highlight your legs, for instance, a shorter hemline, such as a mini or above-the-knee dress, should be your go-to.
Mid-length dresses, hitting around the knee or slightly below, are a versatile option suitable for various settings. This length is often considered a classic and timeless option, offering a sophisticated look that can transition seamlessly from day to night.
For a more formal event, a longer or maxi dress just shouts glamor. Floor-length dresses exude elegance, making them well-suited for special occasions.
Consider your body type
Understanding your body shape is a great place to start when it comes to choosing the most flattering outfits for you – especially dresses. Once you know what your body shape is, you can figure out which parts to highlight to create the most striking overall aesthetic. Hourglass? A dress with a cinched waist really emphasises your proportions. More pear-shaped? Go for A-line to create balance. Ultimately, the key is to understand your body shape and embrace styles that accentuate its strengths.