How to plan the perfect Christmas day
At Matalan we love Christmas, and find ourselves getting excited earlier each year. From the bright lights and decorations to all the delicious food, there's so much to look forward to! But there's also a lot to think about.
With Christmas just around the corner, we surveyed the nation to see how you're planning on spending the big day.
What does your perfect Christmas day look like?
Are you out of bed at the crack of dawn, or do you prefer a festive lie-in? Do you open your presents as soon as you wake up, or wait until after your Christmas dinner? And speaking of dinner, what time do you sit down to eat?
Here's what the UK's perfect Christmas day looks like: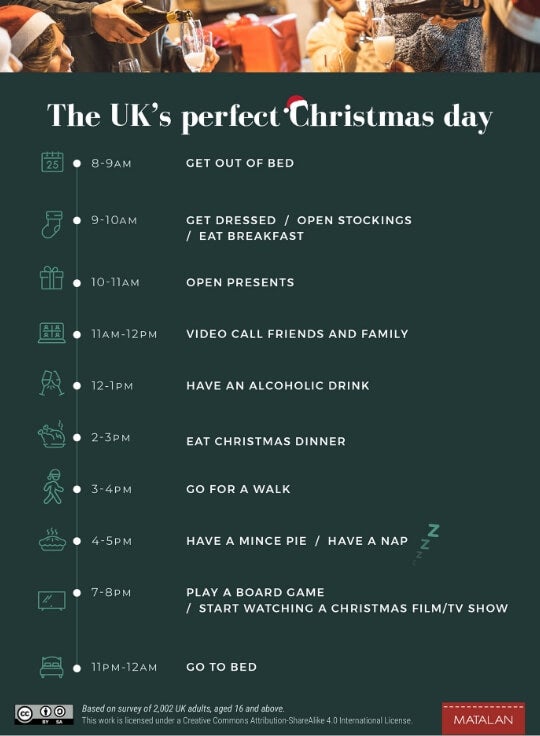 However, not everyone spends Christmas day the same. According to our survey, 1 in 10 people won't open any of their presents on Christmas day, and over a third of us won't eat any mince pies!
Dressed up or dressed down?
When it comes to getting dressed on Christmas day, the nation is divided. According to our survey, 63% of Brits will get dressed up for the big day, while 37% prefer to stay in their pyjamas or loungewear all day!
What do you look forward to the most about Christmas?
While we all look giving and receiving presents and watching our favourite Christmas films, the thing the UK looks forward to the most about Christmas is spending time with family, with almost half of the people we surveyed saying they're excited about seeing family this year. Christmas dinner came in a close second, with 39% of Brits looking forward to this.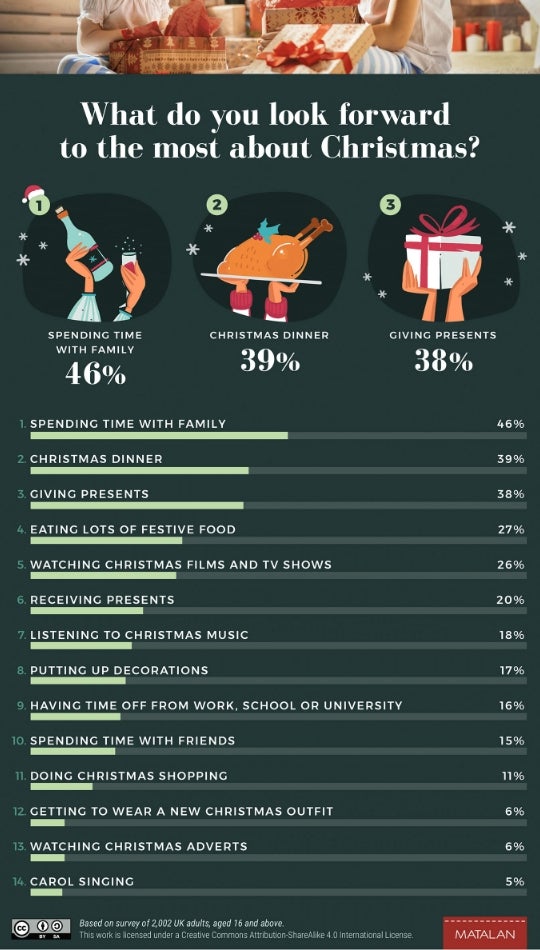 What's on your plate for Christmas dinner?
While Christmas dinner is one of the most eagerly anticipated parts of the festive season, it's also one that can cause the biggest disagreements. Do you go with turkey, an alternative meat, or perhaps no meat at all?
Most people will stick to just one option, with 66% of the people we spoke to planning on just having one meat for Christmas dinner, while 21% will have a couple of different options.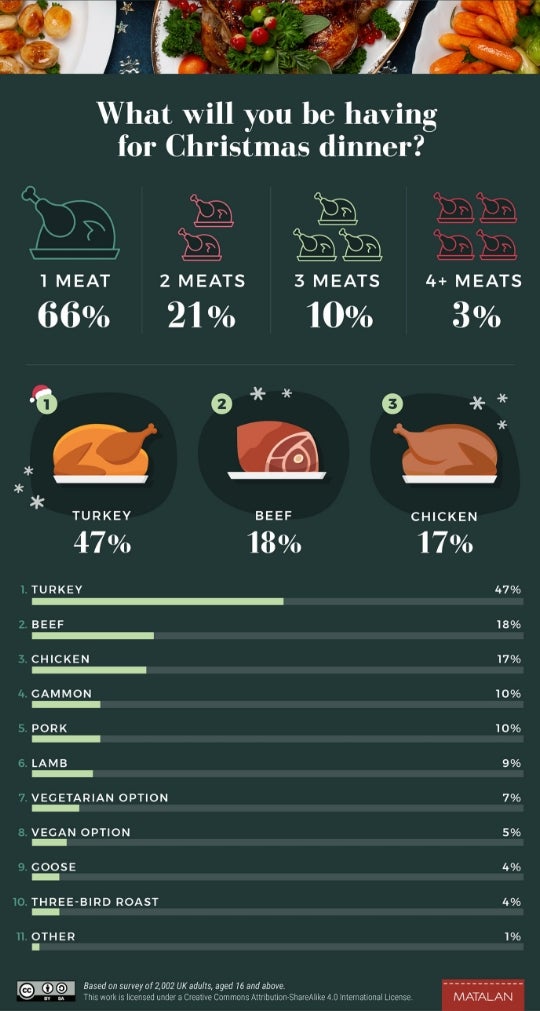 And what about the trimmings? With so many to choose from, what will end up on your plate?