Which Sunglasses Suit My Face?
A Guide To Finding Sunglasses To Suit Your Face Shape.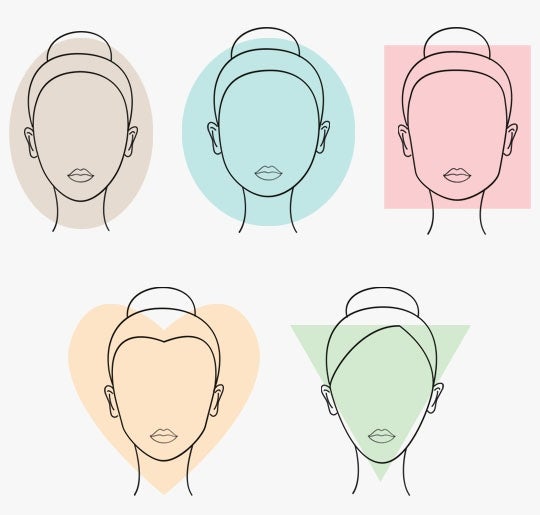 No matter the weather or season a stylish pair of sunglasses is a must. From bright, frosty mornings to glorious holiday sun, you should never be without a trusty pair of sunglasses. With so many styles, shapes and colours to choose from, the variety of sunglasses available can be overwhelming. Whether you're looking to shake up your usual style with a statement pair or simply don't know where to start, discover our guide of sunglasses to suit you - a guarantee to looking and feeling great!

One of the easiest ways to navigate the huge range of sunglasses on the market is to look at which sunglasses suit your face shape. This makes it quick and simple to eliminate the styles that won't work and really focus on the ones that do. Whilst personal taste is of course an important factor, when it comes to face shape the rules are simple.

There tends to be five commonly known face shapes: oval, round, square, heart, triangle.

So the trick is to identify which face shape you resemble. Helpful hint - if you're struggling to work out which shape you are, simply stand in front of a mirror and trace around your face with lipstick or eyeliner. As a rule you tend to want to create a contrast between your face shape and the shape of the glasses.

Now you know what shape you are, it's time to find the sunglasses most suited to you. Remember we think you should wear whatever frames make you feel the most fabulous, but there are a few tips and tricks for selecting glasses frames that flatter your features.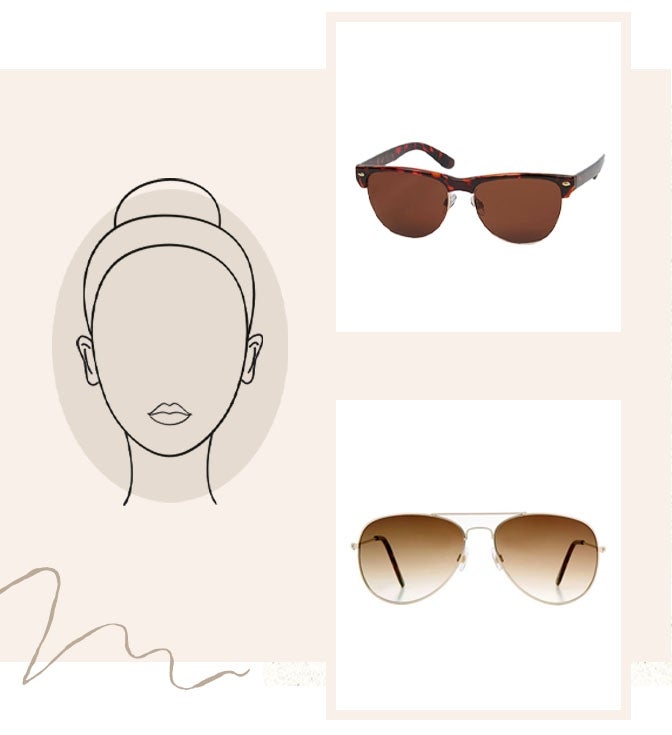 Glasses For Oval Shaped Face
Oval shaped faces tend to be quite well-proportioned, with a narrower forehead and chin and pronounced cheeks. Lucky for you most sunglasses are suited to oval shapes, so you have a wide selection to choose from. We recommend classic clubmaster styles or aviators for everyday, wear-with-ease comfort. However, it does depend on what overall style you are looking for. Have fun with colour and print to really maximise your look - the possibilities are endless!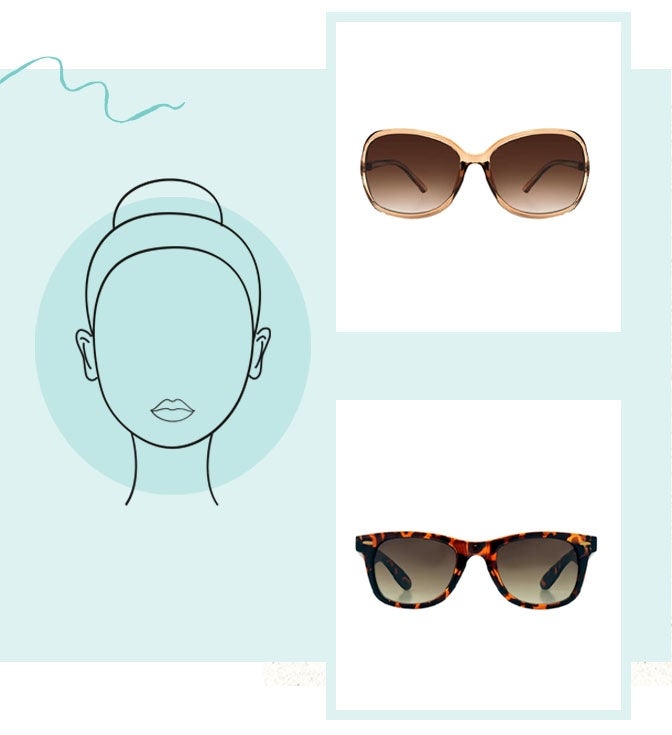 Glasses For Round Shaped Face
Round shaped faces have soft features which make for a genteel impression but can get lost behind overly large glasses. So it's best to juxtapose softer features with a bold, more angular frame that add length to your face. Take your cue with statement square or cat eye shapes that create definition. It's best to avoid round shapes and stick to something with a little more structure.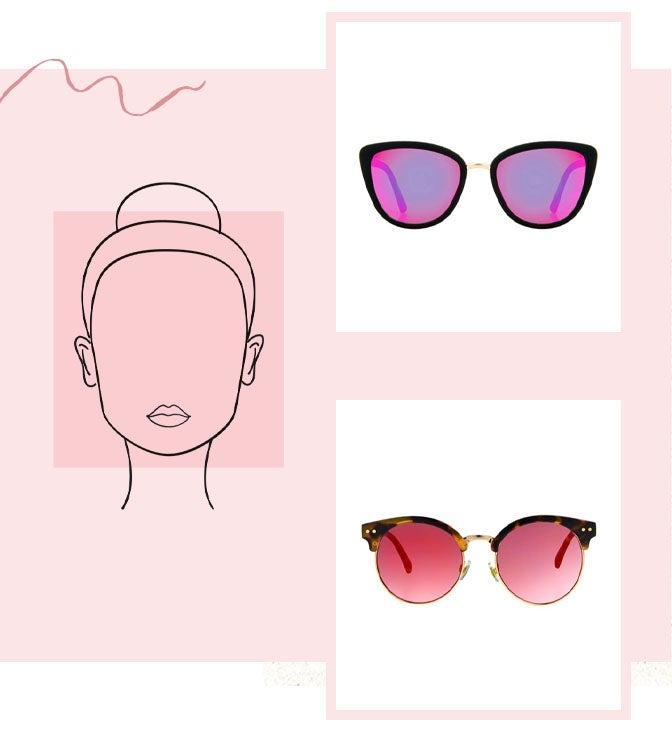 Glasses For Square Shaped Face
Square shaped faces tend to have the same width across the forehead, cheeks and jaw, so can give the impression of quite a structured and strong face. Ideally you're looking to create a soft look with rounded frames - cat eye or frames that have a narrow bottom and wider top. Avoid square shapes that can create a harsh angular look and instead opt for glasses that sit high on the nose to create length to the face.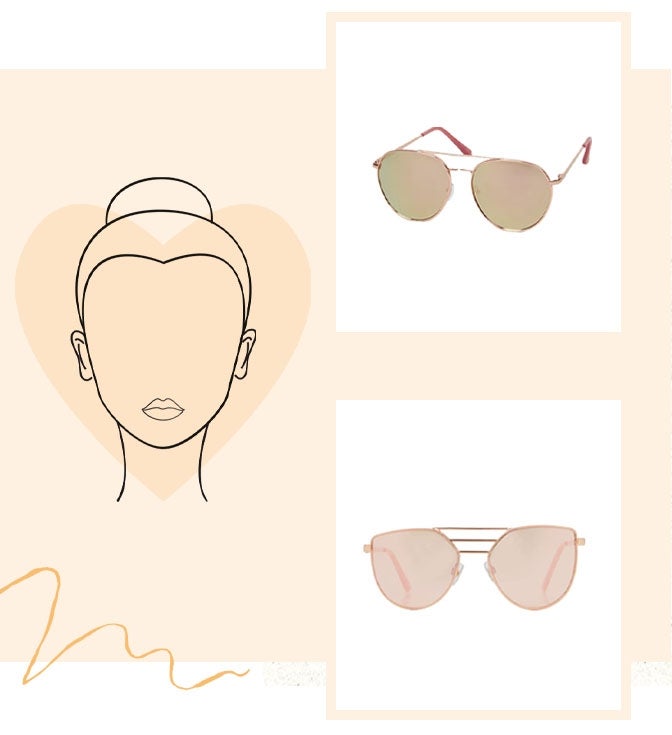 Glasses For Heart Shaped Face
Heart shaped faces usually have a wider forehead and cheeks paired with a narrower chin, so it's all about creating balance. You want to try and make the chin a little softer without adding extra width. A quick and easy way to achieve this is with round or aviator style frames which are narrower at the bottom and wider at the top. Ideally you want to avoid oversized frames which add weight to delicate features.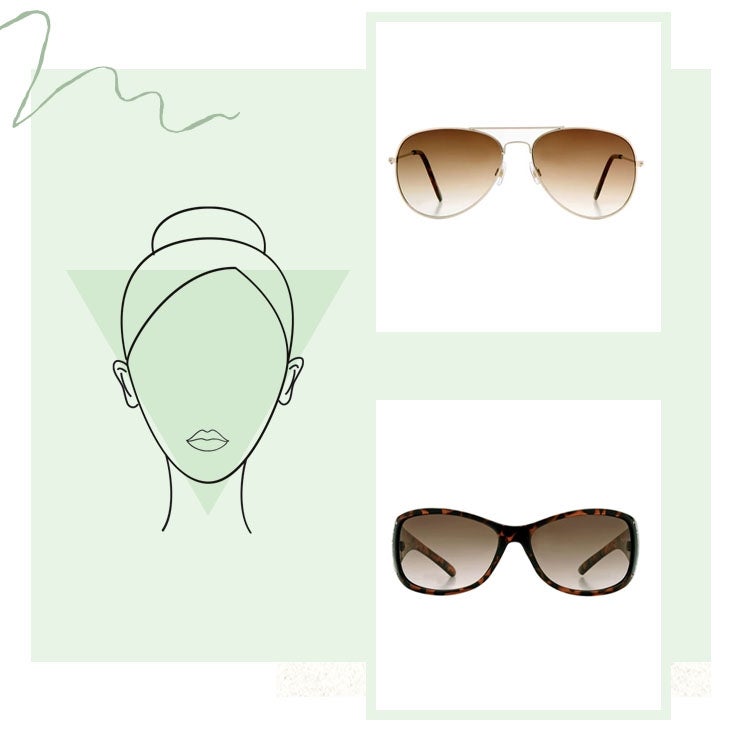 Glasses For Triangle Shaped Face
Triangle shaped faces tend to have a wider forehead, high cheekbones and a narrower chin, so you're looking to even out the shape with sunglasses to compliment. We recommend bottom heavy frames which draw the eye down, but you can really play around with frame size. Try and keep colour and print to the top of the frame, so the clubmaster or aviator style is a good option.

Hopefully our helpful guide will give you the confidence and inspiration to discover a new style of shades to suit your face. Most importantly remember that whilst sunnies can be a style statement you also need to be mindful of the protection they are giving you from the sun's harmful glare. Consider UV protection as an essential when shopping. Ideally you want the frames to be wide over the eye offering protection from all angles. Finally, remember to have fun with sunglasses. They are the perfect accessory for dressing up your look in an instant and an easy way to add a flash of colour or print to your look. From standing out from the crowd to replicating a look you love - it's really easy to mix up your look with a pair of sunglasses.