What To Wear To A Summer Wedding
It's wedding season! The time to come together and celebrate with family and friends. The Summer season is a beautiful time of year to get married and as a guest it's a wonderful opportunity to get dressed in your finest. Our helpful guide includes essential wedding etiquette, alongside hints and tips to ensure you're the best dressed guest and guarantee you avoid standing out from the crowd for all the wrong reasons. So, let's get started…
All In The Details
The invite is your first clue towards what you should be wearing as a guest. Top to toe outfit planning is a must and often the venue will dictate this. A more formal wedding may call for a hat versus a beach wedding where heels are a no-go. As a rule it is always better to be overdressed than under, so if the invite isn't clear on how guests should dress, reach out to the bridal party and ask.
Dress To Impress
From a formal dress code to a casual theme, here's our tips of what to wear:
Formal
Often described as black tie, these weddings tend to be a grand affair. Don't be scared by a formal dress code however, as this often makes your selection easier. As a rule you'll be considering longer length dresses, embellishments or luxe fabrics like satin. It's a wonderful opportunity to wear something you wouldn't usually and have fun with accessories. Consider flattering necklines and colours that complement the wedding party, from light florals to rich jewel tones.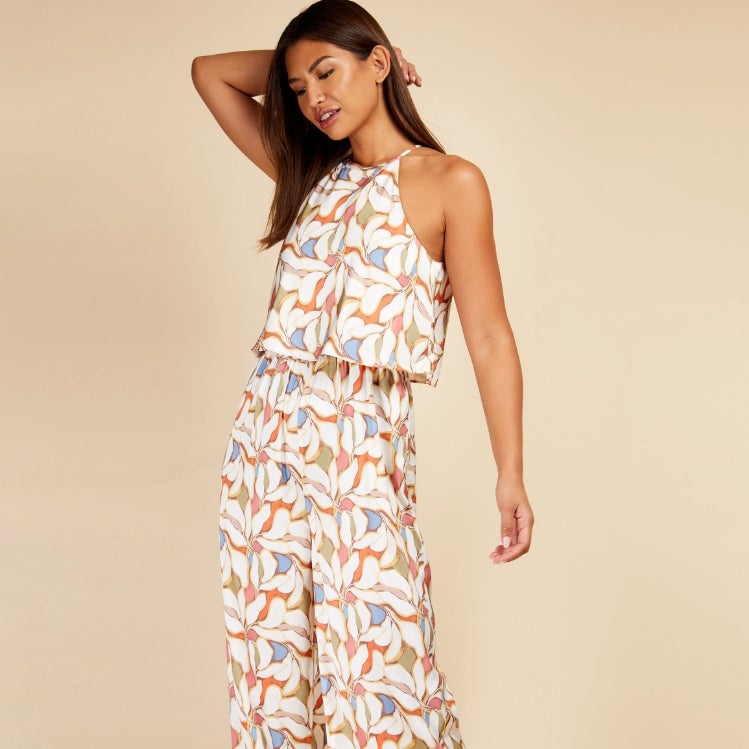 Semi Casual
For a semi casual wedding - think a heritage house or beautiful barn conversion - you can have a little more fun with print, colour and fit. This tends to be the most common level of dress code, so consider an outfit which you could possibly wear again. Midi lengths are perfect for semi casual weddings and when worn with a statement heel or wedge shoe, you can really create a lovely silhouette. A co-ord suit is a great option, which will certainly showcase your fashion credentials, whilst pretty florals complement the Summer season perfectly and suit many skin tones.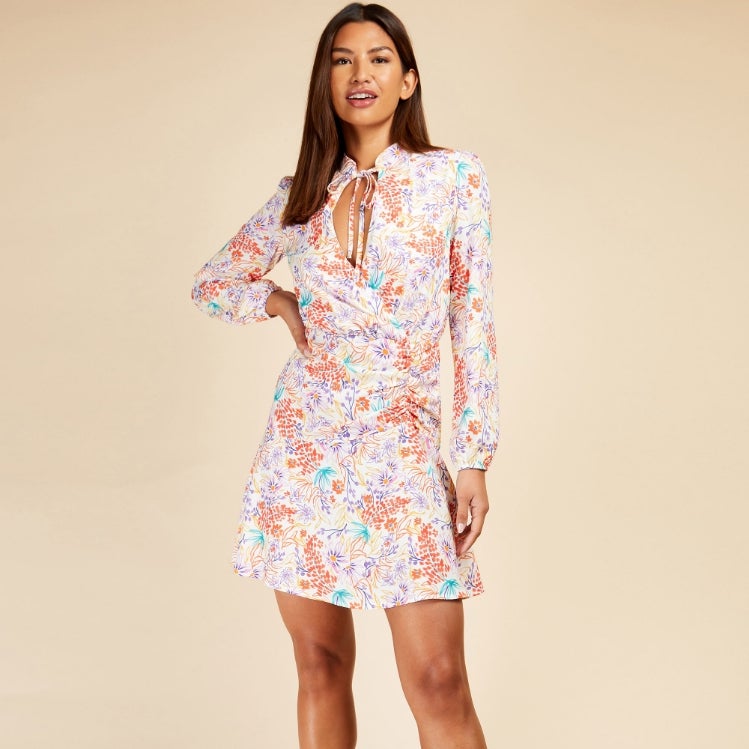 Casual
It is often thought that anything goes with a casual dress code, but you still need to be mindful that this is a special day for the couple. You certainly have more choice, so have fun with bold prints, from animal to polka dots. The venue will be a high consideration for a casual dress code, so think about comfort on the day. Shorter lengths are good to go but consider a light jacket for the evening when it can get cooler.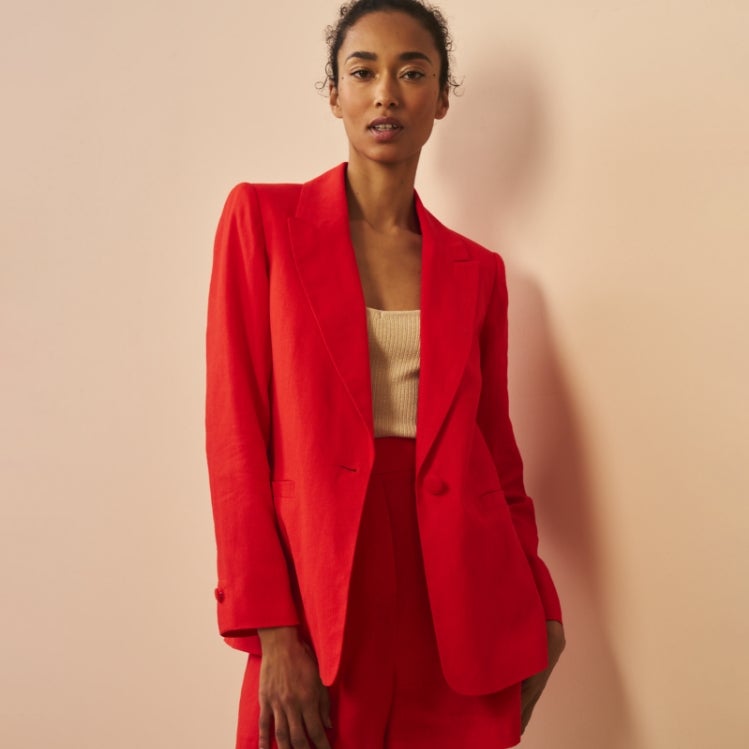 Bold and Bright
Colour is high up on the list of considerations when selecting your wedding outfit. As a rule, you should try to avoid colours which will clash with the wedding party and instead look to add colour in the form of a print which is slightly more subtle. If in doubt pastel shades work well in the Summer months and prints like florals, create a sense of colour without the bold impact. Unless the dress code dictates it, you should avoid wearing white, cream or any light shade which could make you look bridal.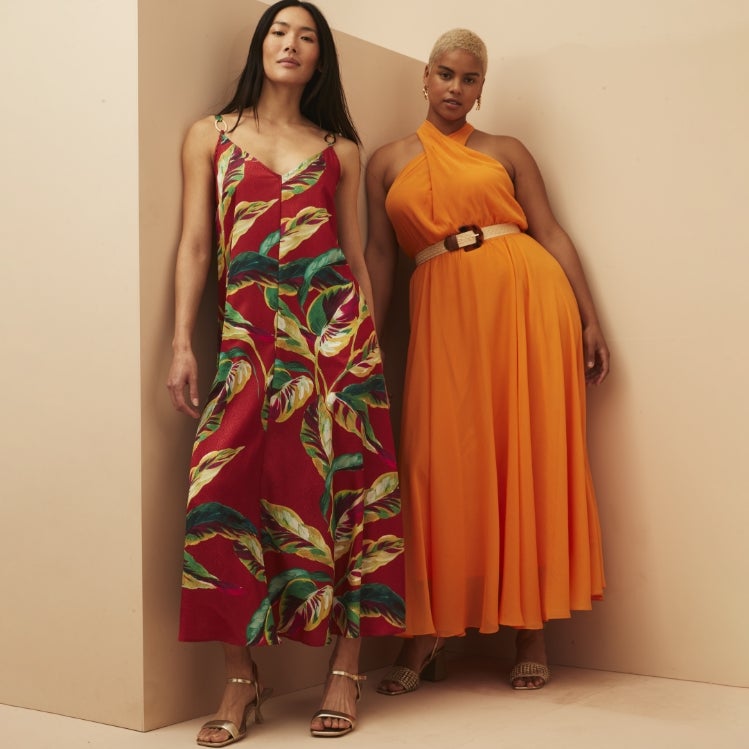 Finishing Touches
Accessories are key to completing your look and are a fun way to express some extra personality. A fascinator is a lovely way to add a sense of occasion to your outfit and is perfect for a more formal wedding. Think comfort when it comes to footwear, with wedge or block heels sure to guarantee you are last off the dancefloor! These styles of shoes also work for different terrains, so consider grass, cobbles or even sandy beaches - depending on the venue. Finally, a bag to carry your big day essentials is a must. Look to tonally match your shoes in colour or go for a contrast shade to really make a statement.
Look And Feel Great
No matter your chosen outfit a good foundation is essential. Supportive underwear is sure to make you feel your best on a day where photographs are a-plenty! From slinky dresses to fitted skirts or trousers, shapewear is perfect for creating a confidence-inducing silhouette that will guarantee you look and feel great.