Bedroom Furnishing Guide
When it comes to bedroom style, a dreamy duvet, plush pillows and a heavenly mattress are a must. But what if you could add a few extra touches to make your space even more special? Playing around with the bedding, cushions and throws are all great ways to give your bedroom a stylish update with minimal spend. Here's how you can use them to transform your space.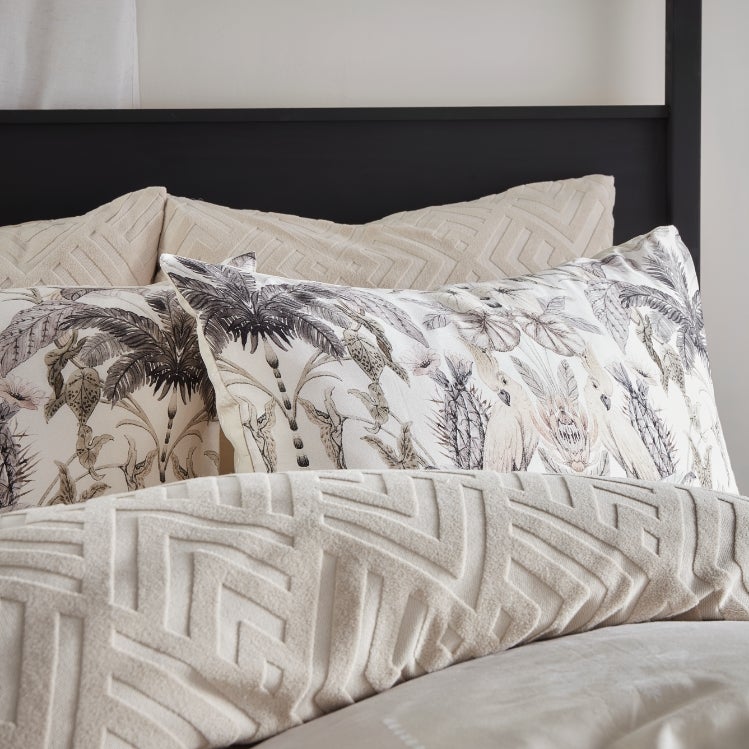 Statement Duvet Covers
First things first, always make sure you put plenty of consideration into your choice of duvet cover, as this can hugely influence the way a room looks. After all, it's one of the first things that catches your eye when you enter the bedroom.
A printed duvet is a really easy way to make a statement, as it means you can add lashings of colour, pattern and style to a room, without having to redecorate. Equally, a plain or more subtle duvet cover can be just as impactful when teamed with decorative cushions and throws.
Our bedding sets feature statement floral motifs, bold geometric shapes and embroidered patterns, available in a variety of fabrics to suit your needs.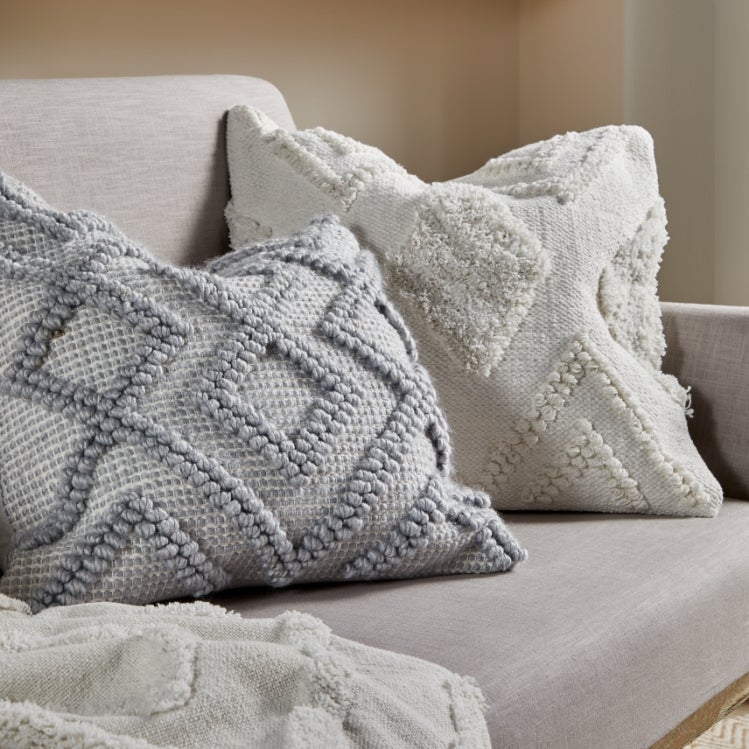 Cushions
The simple addition of cushions can liven up any duvet cover, transforming it into a beautiful focal point. Piling up cushions against your pillows also makes for a seriously comfortable backrest — perfect for propping yourself up whilst reading a good book.
Vary the sizes, colour and textures of the cushions to keep your bed looking interesting, but make sure they work in context with the rest of your space. Pick out two or three of the most prominent colours from around your room to form the basis of your look, whether that's from the walls, rug or even artwork. Don't be afraid to add patterned cushions, just ensure that the colours in the design complement the rest of the space.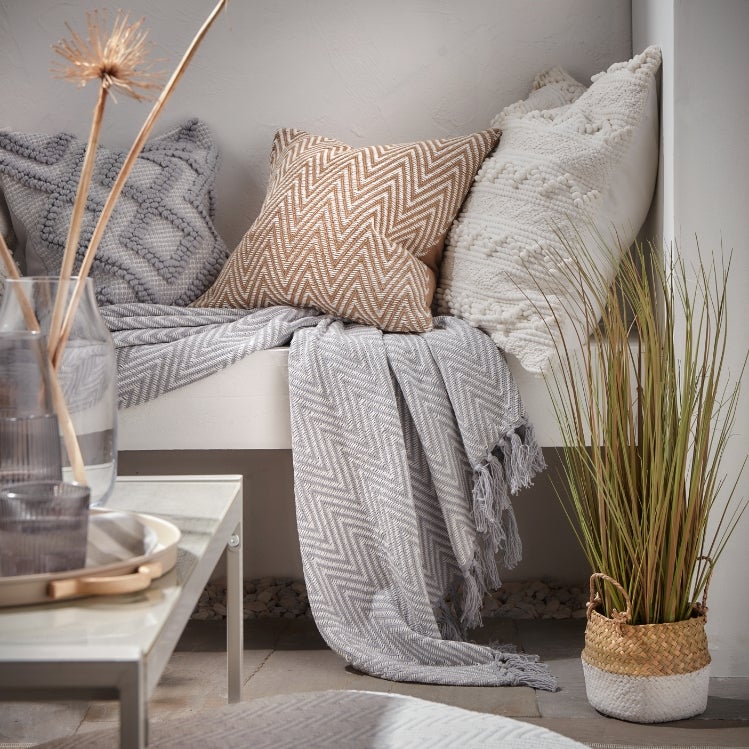 Blankets & Throws
Draping a throw at the end of your bed can add the perfect finishing touch, as well as providing extra warmth when it gets a little chilly.
If your duvet cover is quite daring in terms of pattern and colour, try layering over a plain throw in a colour that is featured on the duvet design. This will bring some cohesion, helping to tame the pattern so that it's not too overbearing. Remember to add plenty of texture too, texture invites you to touch the fabric and is perfect for adding a feeling of cosiness.
Our throws come in a variety of stylish materials to suit all tastes. Use a satin bedspread to evoke a high-end hotel feel or drape over a faux fur throw for added softness.