The Most Searched for Celebrity Pets of 2020
Pets are an important part of family life, and during lockdown they've been getting more attention than ever, with us spending more time at home. And we're not the only ones!
An increasing number of celebrities have been sharing snaps of their furry friends on social media, receiving a flurry of media attention and causing a spike in Google searches. But who has the most popular pet?
Using Google search data, we've looked at the four legged friends of some of the biggest stars around, to see which pets we've been searching for the most throughout lockdown.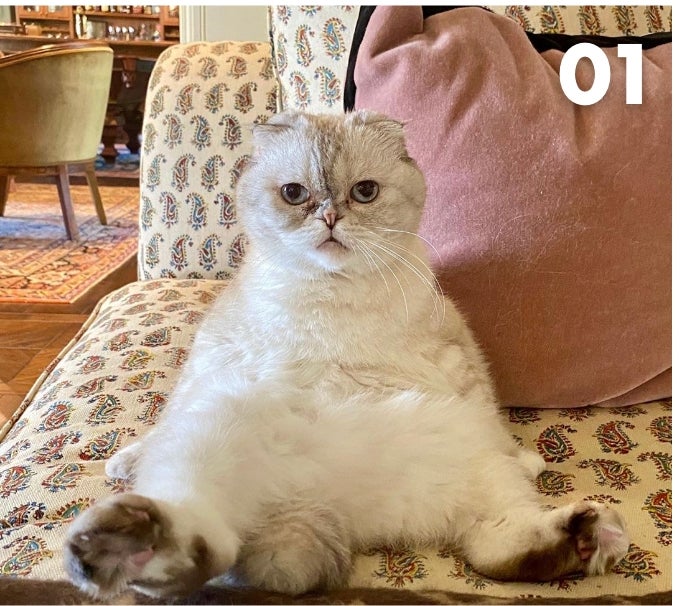 Taylor Swift's Cats - 979,200 Searches
Taking the number one spot was Taylor Swift, with over 979,200 people searching for her three cats, Dr. Meredith Grey, Olivia Benson and Benjamin Button, over the past 12 months. Taylor regularly shares photos of her feline friends on her Instagram, with them even accompanying her to work. She actually met Benjamin Button, her most recent cat, while filming the music video for her single "ME!".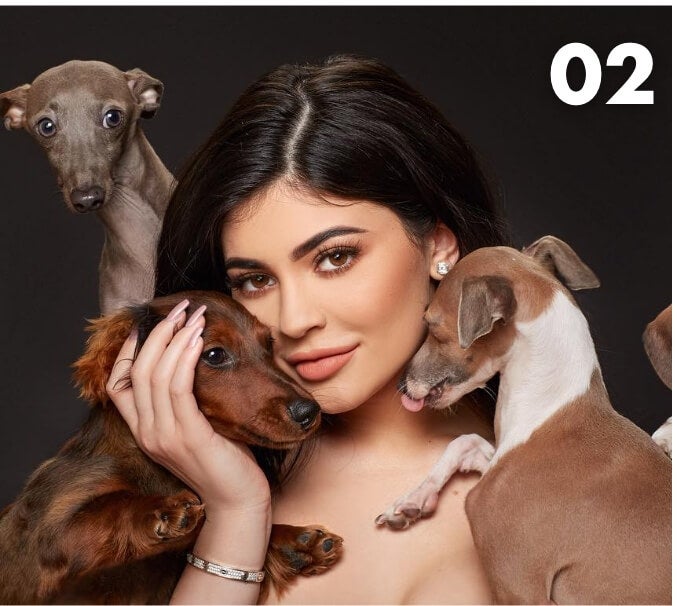 Kylie Jenner's Dogs - 206,520 Searches
Kylie Jenner takes second place, with over 206,520 annual searches for her growing number of pets. Kylie currently has five Italian Greyhounds – Norman, Bambi, Ross, Harley and Sophia – as well as Bruce the bunny and Wesley, a Chihuahua-Dachshund mix. She's even rumoured to own a flock of chickens!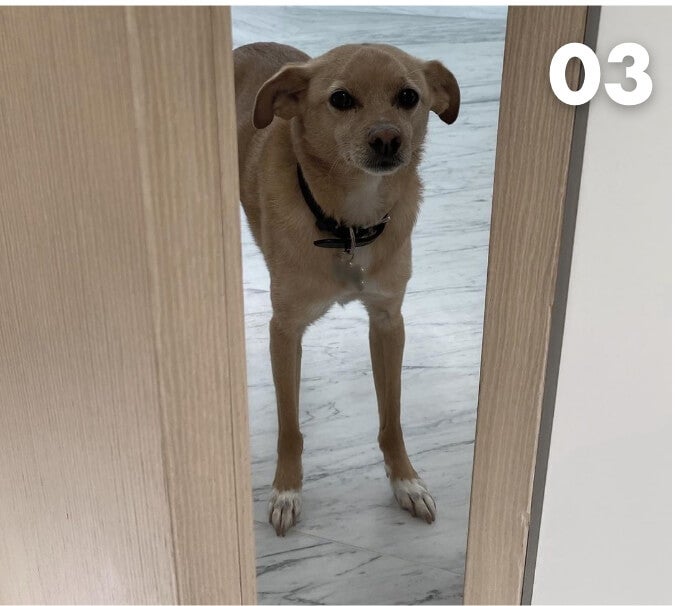 Ariana Grande's Dogs(and pig!) - 143,880 Searches
With an even more impressive brood of furry friends, Ariana Grande has nine dogs - Coco, Toulouse, Cinnamon, Strauss, Lafayette, Pignoli, Myron, Snape and Lily – as well as a micro pig called Piggy Smallz!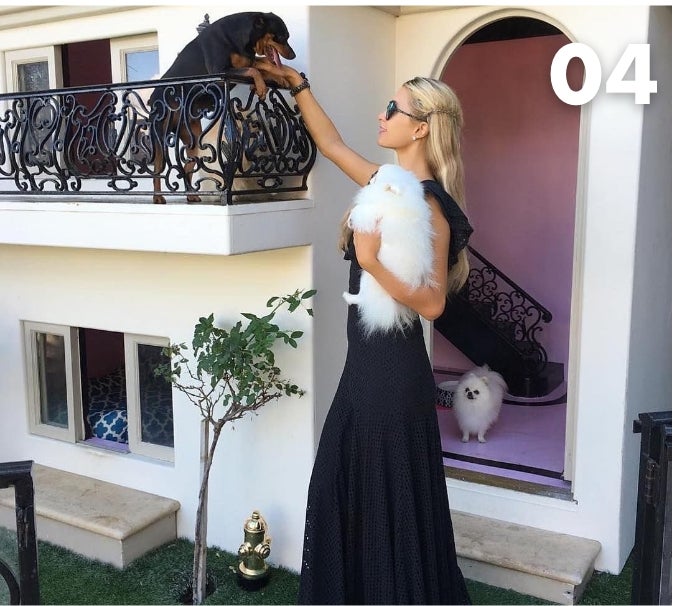 Paris Hilton's Dogs - 79,680 Searches
Perhaps unsurprisingly, Paris Hilton's dogs live a life of luxury, with their own two-story Spanish-style villa, spanning over 300 square feet. The rather upscale doghouse has its own staircase, chandelier and even a balcony, and reported cost a whopping $325,000!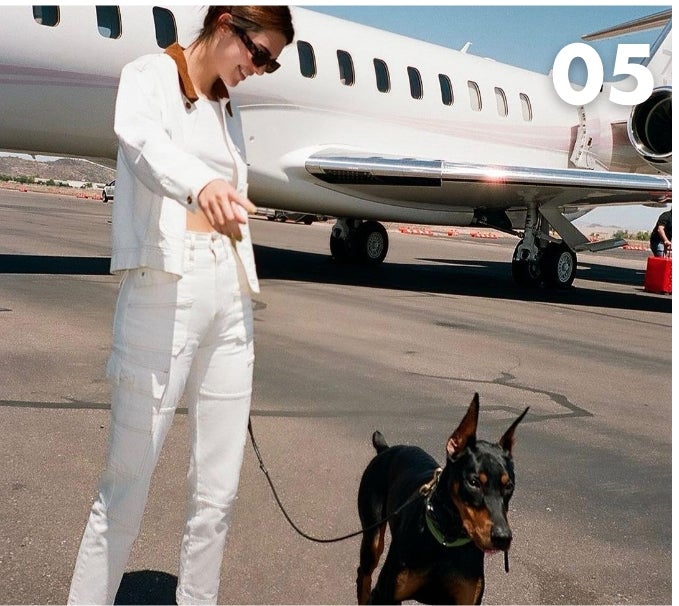 Kendall Jenner's Dogs - 72,000 Searches
Kendall Jenner is often pictured with her two Doberman Pinchers, Pyro and Six, and often talks about their model good looks! Fans seem to agree, with 72,000 of them searching for pictures of the photogenic pups in the past 12 months.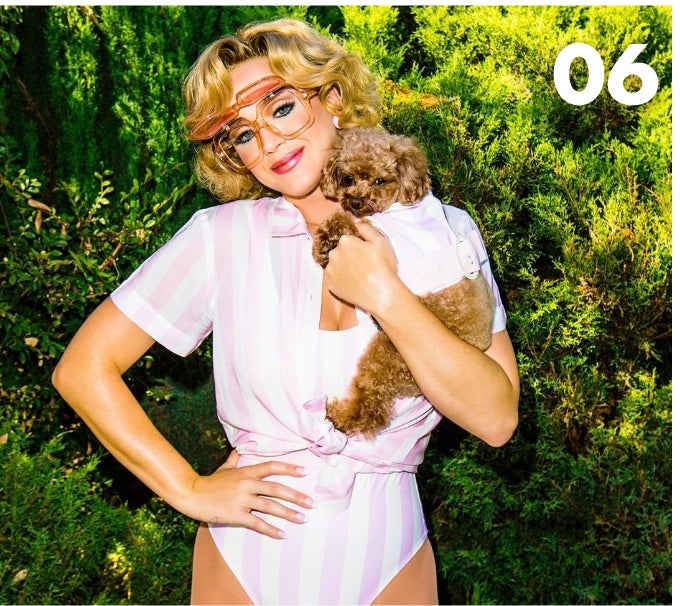 Katy Perry's Dog - 53,640 Searches
Katy Perry's Teacup Poodle, Nugget, is no stranger to the spotlight, having joined Katy on her worldwide tour and even making a cameo appearance on American Idol!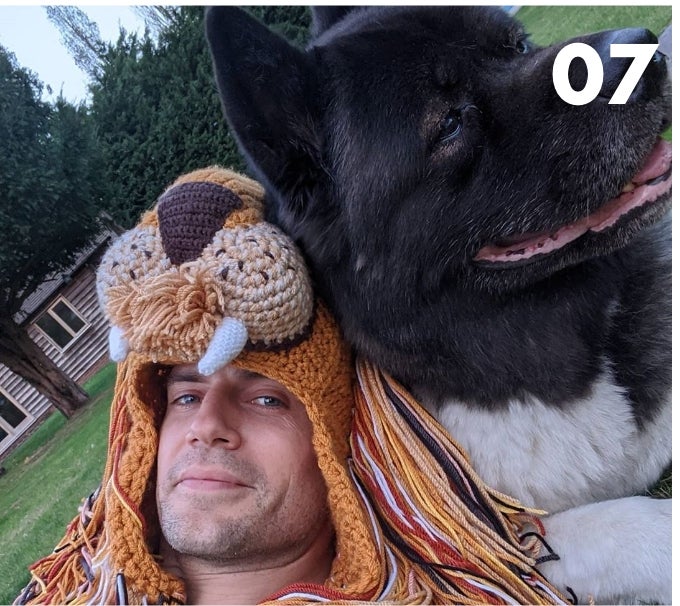 Henry Cavill's Dog - 50,160 Searches
The first male celebrity to break the top 10, Henry Cavill loves sharing behind the scenes photos of him and Kal, his American Akita, on his Instagram. Named after his Superman character, Kal-El, Kal is another Hollywood pup who loves to keep his owner company at work, most recent joining Henry on the set of Netflix series, The Witcher.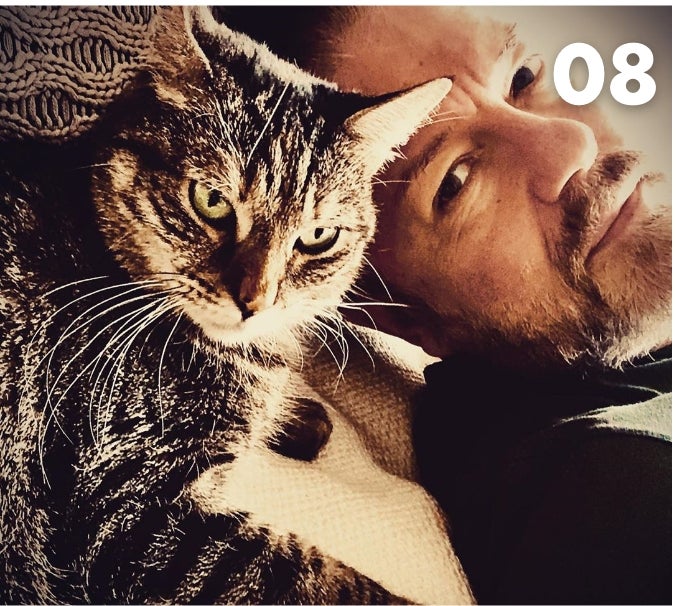 Ricky Gervais' Cat - 41,760 Searches
Fans were left heartbroken earlier this year, when Ricky Gervais' beloved cat Ollie passed away. However, Ricky recently found a new furry friend, when he decided to keep his foster cat, Pickle, for good.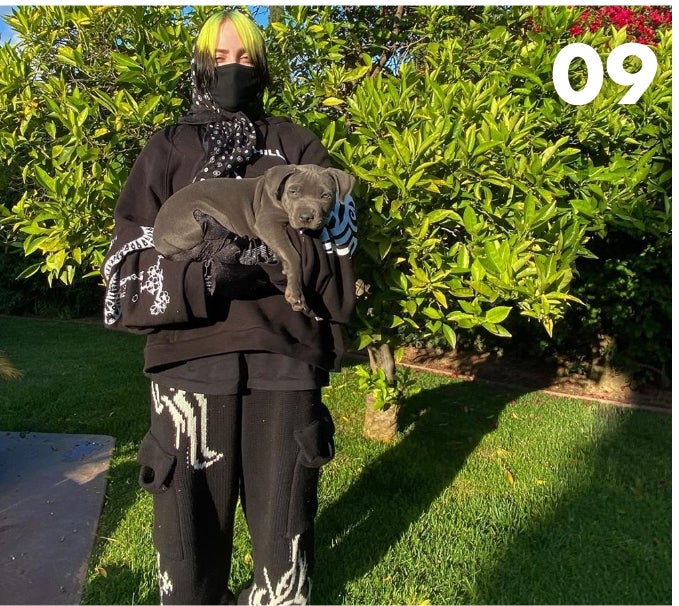 Billie Eilish's Dog - 40,080 Searches
Billie Eilish is another celebrity who initially decided to foster a pet during lockdown, before falling in love and deciding to keep her Pitbull pup for good.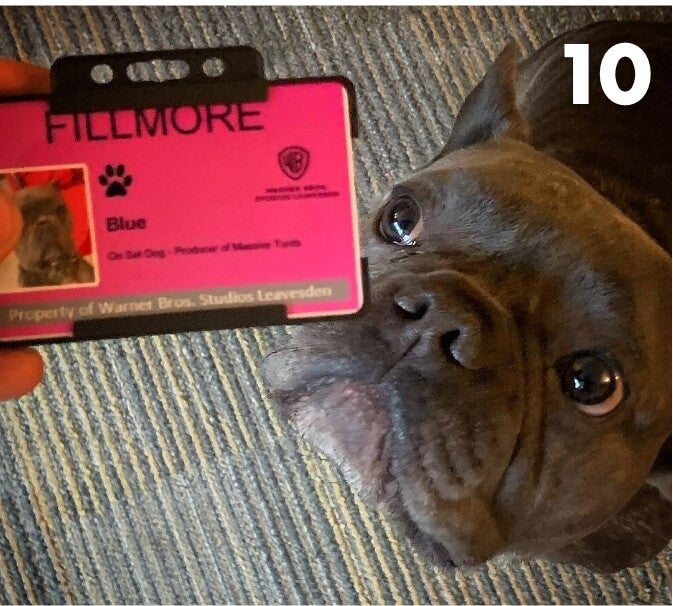 Tom Hardy's Dog - 38,400 Searches
Despite playing a wide range of tough guys on the big screen, Tom Hardy is a bit of a softie in everyday life, especially when it comes to his love for dogs, even working as an Ambassador for Battersea Dogs and Cats Home. Blue, his French Bulldog, is often seen joining him on movie sets, even getting his own ID badge!
10 of the Most FollowedCelebrity Pets on Instagram
While celebrities love sharing photos of their pets on their own Instagram accounts, some have gone a step further, setting up entirely separate accounts for their furry little friends! So, if you're looking for some new accounts to follow, we've searched through Instagram to find some of the most popular official celebrity pet accounts and fan pages.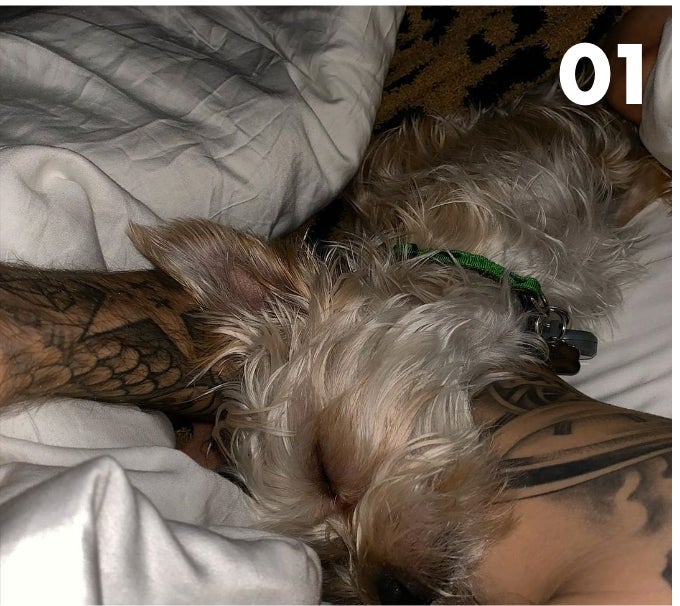 Justin Bieber's Dog - 945,000 Followers
Back in 2018, Justin Bieber and Hailey Baldwin introduced fans to Oscar, their pet Yorkie. After initially flooding their own Instagrams with photos of the new addition to their family, they set Oskie up with his own account, with fans rushing to follow him.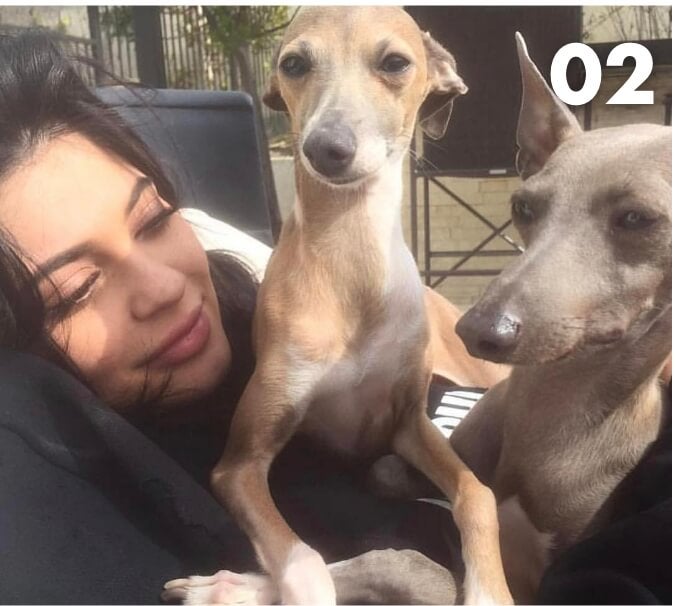 Kylie Jenner's Dogs - 384,000 Followers
Norman and Bambi, two of Kylie's Italian Greyhounds, have their own Instagram account. Whilst it hasn't been updated since December 2017, it still has one of the biggest followings in our list.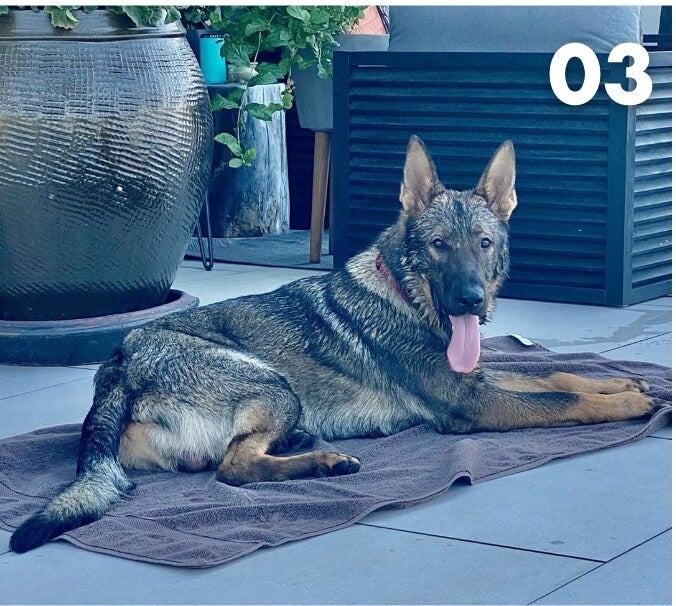 Nick Jonas' Dog - 324,000 Followers
Priyanka Chopra surprised Nick Jonas with Gino, a German Shepherd puppy, for their anniversary, and it wasn't long before Nick had set Gino up with his own Instagram account. Priyanka's dog, Diana, is also on Instagram, but is lagging behind Gino when it comes to followers!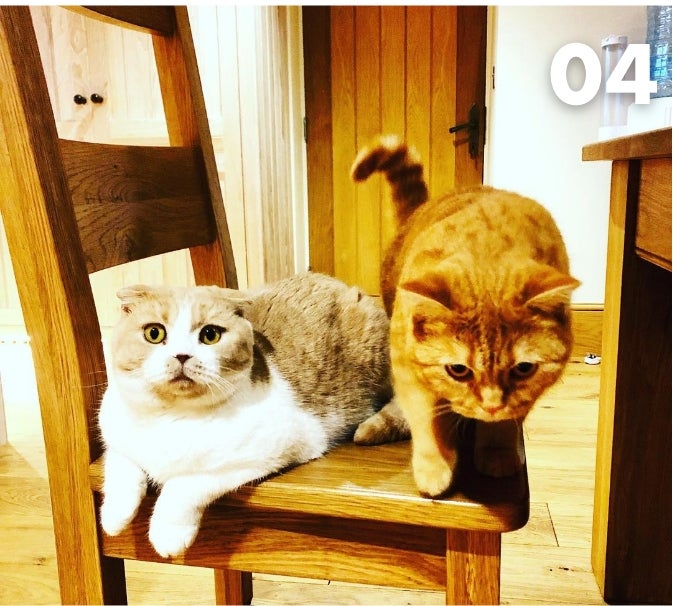 Ed Sheeran's Cats - 319,000 Followers
Over 319,000 people follow the adorable escapades of Dorito and Calippo, Ed Sheeran's pet cats on Instagram, after the star set them up with their own account back in 2018.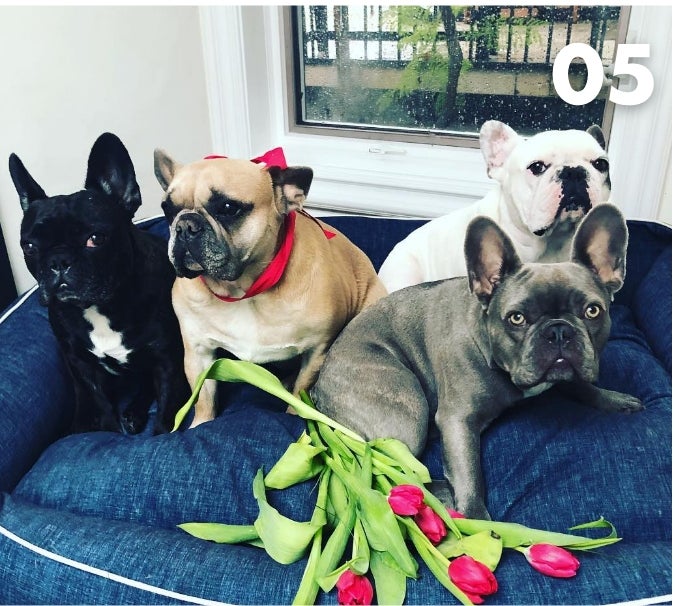 Lady Gaga's Dog - 224,000 Followers
Lady Gaga has three cute French Bulldogs, Asia, Koji and Gustavo, but only Asia has her own Instagram account, and has even joined Gaga on photoshoots for Harper's Bazaar and V Magazine.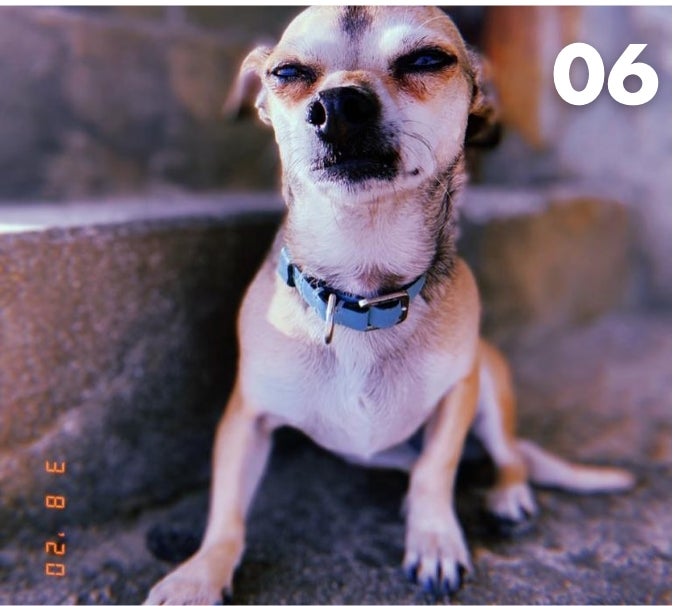 Priyanka Chopra's Dog - 159,000 Followers
Priyanka Chopra's dog Diana doesn't have quite as many followers as big brother Gino, but we're sure things don't get too competitive at home!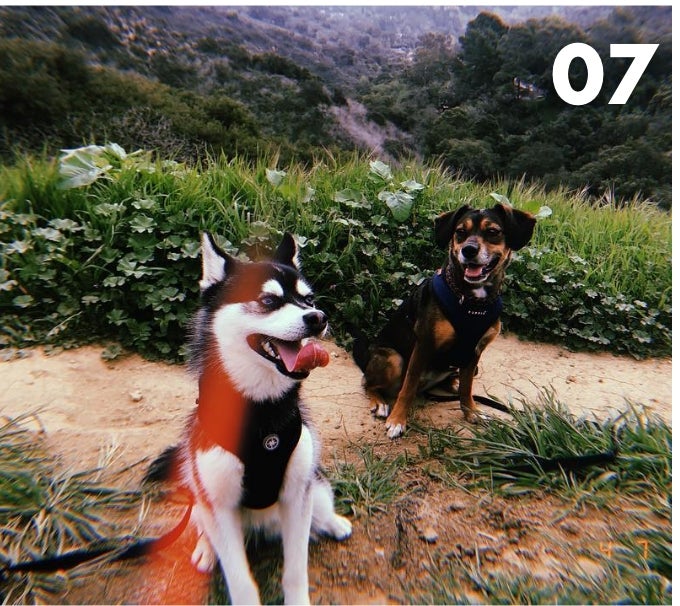 Sophie Turner's Dog - 118,000 Followers
Sophie Turner and Joe Jonas adopted Porky Basquiat, an Alaskan Klee Kai, back in 2017, and the pup quickly became an important part of the family. He was even rumoured to have been one of Joe's groomsmen at his and Sophie's wedding in 2019, getting his own puppy-sized tuxedo!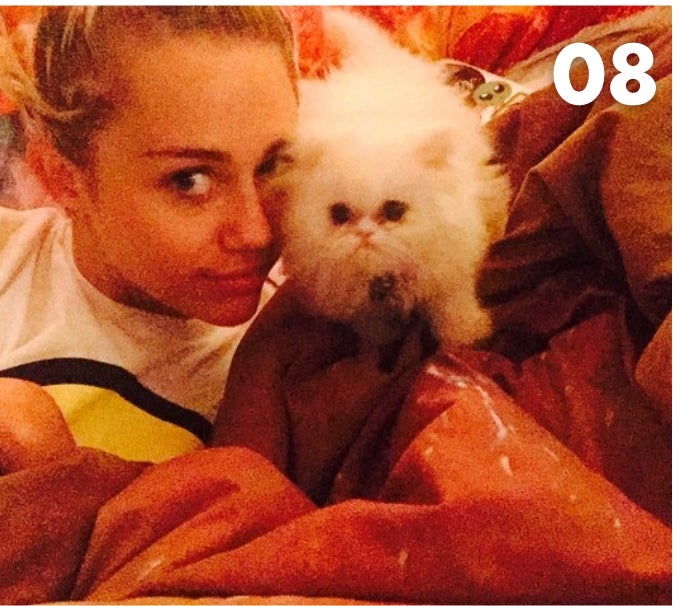 Miley Cyrus' Cat - 83,200 Followers
While she may not have as many followers as some of the other pets on our list, Miley Cyrus' cat, Shanti Om Bb makes up for this with some of the best memes we've seen on any celebrity pet account!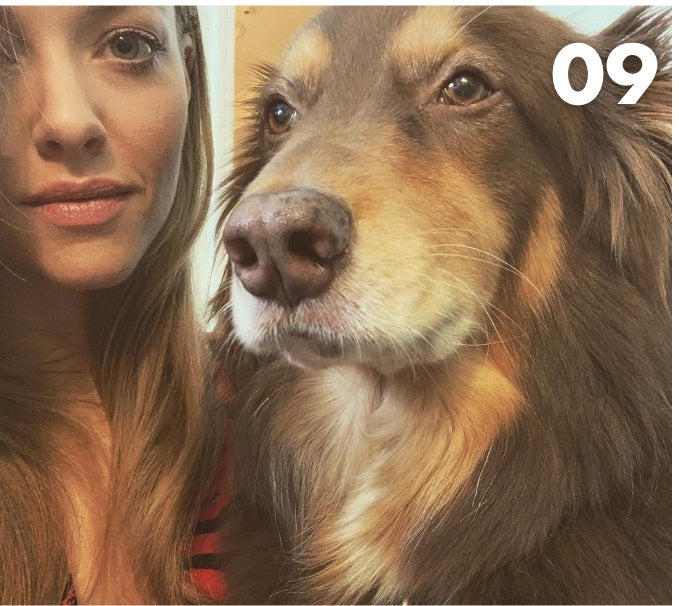 Amanda Seyfried's Dog - 82,800 Followers
Amanda Seyfried's dog, Finn, joined Instagram all the way back in 2015, and has since built up a loyal following, with the two regularly posing for cute snaps together.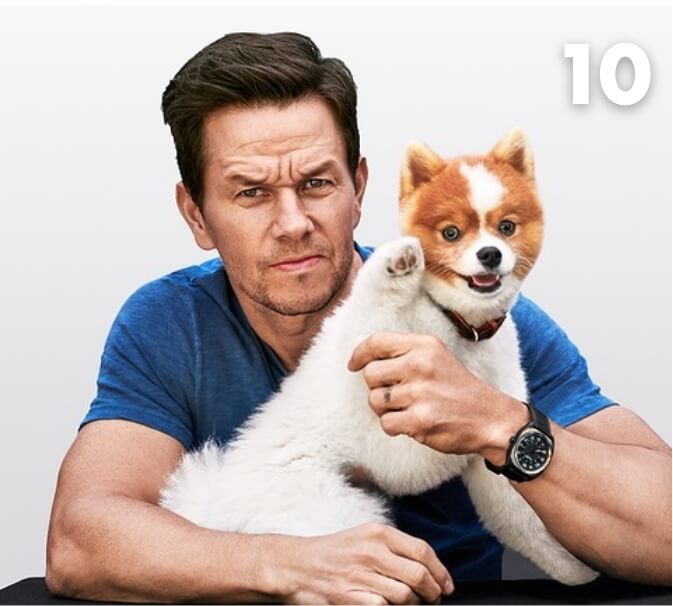 Mark Wahlberg's Dog - 82,800 followers
Mark Wahlberg's family pet, a Pomeranian called Champ, has only been on Instagram since December 2019, but has been posting regularly ever since – and we can't get enough!
If you're looking to treat your furry little friend, take a look at our pet gifts and accessories. We also stock a wide range of homeware products, including gorgeous bedding to cosy up in, and curtains that your sweet kitten hopefully won't pull down, if you're looking for something more people-friendly! You can even pop a picture of your perfect pooch in our photo frames.
And don't forget, you can follow us on Instagram to keep up with our latest releases.
*All images have been taken from various celebrities public instagram accounts.